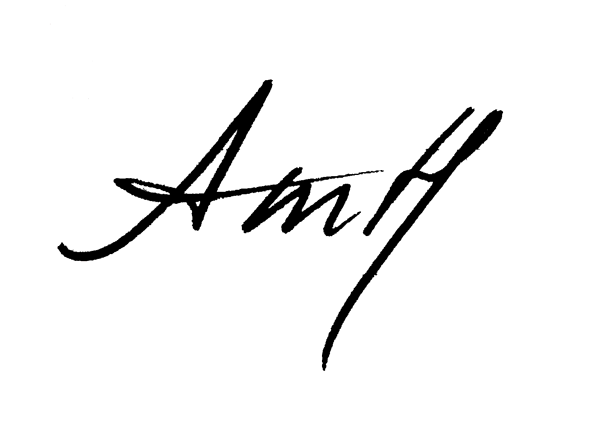 ANNA MARIA

ROGERSDOTTER

HEDMAN
Education
Master of Arts, Royal College of Art
Gold/Silversmithing Metalwork & Jewellery Department
London 2009-2011
Certificate & Diploma in Silversmithing & Jewellery
Sir John Cass Department, Metropolitan University
London 2006–2008
Teaterhögskolan/academy of theatre, mime
Stockholm, 1998 one term only
Konst & Form programmet, Strömbacka gymnasieskola
Piteå 1993–1996
work
​
​
2022 May - Album release, Alma Nofear 'Shambolic Soul'
2021 Set up and led project Mothers in Residence
and became a Mother again.
2020 November 'Digitalt Ateljebesök 'Konsten att delta'. A digital studiovisit from Västra Götaland region the administration for cultural development, where a discussion took place on art practise vs motherhood and working on self initiated projects amongst other things with curator Anna Van Der Vliet.
2020 November - Participating in generating a common platform for the purpose of connecting all Swedish artist in residences.
2020 Oktober - https://www.kulturivast.se/samtida-konst-arkitektur-form-och-design/mothers-in-residence-nystartat-residensprogram-i-goteborg
2020 autumn/winter - Administration for the project MiR.
2020 June - Received a grant from Göteborgs Kulturförvaltning (Cultural management of Gothenburg) to set up a project based on an idea originally for an application to a PHD, the project that is called Mothers in Residence visualised and researched on since maternity leave 2016.
Where the goal os to create a local artist in residence for mothers to activate an artist portfolio after maternity leave or other motherhood related work pauses, as well as setting up a new network of artists.
2020 May - Set up a pop-up fine metal work shop/artist studio 'Mother Trickster' Bangatan, Gothenburg
2020 Mars - Performed at 'Reaching for the Heavens, Losing the Earth' at 'Läppstiftet, Lilla Bommen' for Azadeh Zaghi and Carrie Bobo's show opening in collaboration with KMK, konstnärernas Mamma Kollektiv.
2020 January - Performed at Konstepidemin's performance 13 Festival."Thinking back through our mothers" is a voice and melody performance work by the Swedish Artist Motherhood Collective called KMK (konstnärernas Mamma Kollektiv).
A collaboration piece with text, songs and personal diary extracts on the topic of motherhood and being an artist.
2019 November - Co-founded 'Konstnärenas Mamma Kollektiv'. A community aiming to invite ourselves and other mothering artists to participate in keeping the integrity of work and identity as artists through motherhood.
2019 - Collecting and creating for a portfolio containing a variable of female characters'. Amongst the characters are 'Bad Mothers' Porcelain and clay heads made at Flick kollektiv, Gothenburg.
2018-2019 - Working on a self initiated project still untitled involving Gothenburgs cultural institutes in creating a residence for artists that has become mothers. This in order to get a significant portfolio to work from to level the equality after having going through pregnancy and mother leave. Also in doing so acknowledging the re-construction of the brain during pregnancy and in practical ways researching how it would affect creativity/artists. As this has never seemingly been explored officially. This is a continuation from my experience doing the 'Artist in Residence in Motherhood'
2018 - 2019 Sockerbruket, Gothenburg -Making wearable/practical pieces in precious material
2018 Berghem - Started a company Bild och Tingmakarna with my partner Joel Albertsson doing all kinds handy. Ongoing project remaking and mending furnitures, rebuilding a stable, and designing a studio using sustainable material whilst organising plantation on the ground in Berghem, Marks municipality. We have a future vision in creating artist in residence on the grounds, focusing on artists that are mothers and allowing for families being welcomed for the duration of the residence.
2016-2018 Gothenburg - Did an 'Artist in residence in motherhood' whilst being a full-time mother. Making small objects and collecting stories to be continued in a bigger project.
2015 Gothenburg - Became a Mother
2014 Gothenburg -Ceramic shell brons casting course at KKV (Artist collective studio). Freelance work, fashion stylist and DJ.
2013 London/ Gothenburg- Wrote, sang and recorded/arranged an album for a music project 'Alma & the husbands' https://soundcloud.com/alma-nofear/sets/husbands
2012 Gothenburg - Set up as a self employed piece maker in Sweden
2012 London - Exhibited 'Pirate bracelet' at the Soane Museum part of Rca's alumni group show
2011 London RCA end of year. Exhibited electroformed medicine bottles, a high rise building projected video with sound coming through hand embroidered hanging pillows.
2011 London - Performed and exhibited 'Pillow Book' on the show 'Silver where?' at Gallery SO, Bricklane
2011 Nijmegen - Exhibited 'Spinal Cracker' horn neckpiece and video installation at Marzee Gallery
2011 London - Music performance at ICA, Institute of contemporary art
2011 Illustration work for Book of Kindness by Rita Elaine Fishburn-Gibbs
2011 London - Released EP 'Alma Nofear with Magic Cousins, and the singel ' & the Confidantes'
2011 Nijmegen - Exhibited 'Hunt for teeth' porcelain, inlayed gold and video installation at the 'Wellcome to the body'. A collaboration with the Wellcome Museum at Marzee Gallery
2010 London - Exhibited 'Bronze cast bees' at Dray Walk Gallery. Show was part of an European touring New Era show.
2009 London - Music performance at Whitechapel art gallery
2010 Copenhagen - Music performance at Copenhagens Jazzfestival
2010 London - Commission 'Shakespeare's mask'. Gold-plated copper mask set with various precious stones provided by a fine jewellery by Victoria station. Exhibited at the Globe theatre and the mask was the prize in a charity treasure hunt event.
2010 London - Photos. Interim exhibition at the Royal college of art
2009-2010 London - South square trust scholarship award
2009 Nijmegen - Exhibited 'War child's coat' in 'Overcoat' at the Marzee gallery
2008 London - Recorded a live EP at Maida Vale Studion BBC
2008 New York - Music performance at Fanny Gentle's Solo show at '31 Grand'
2008 London - Sir John Cass dep. end of year show 'Troll doll' carved reindeer horn dolls with silver riveted limbs.
2007 London - Sir John Cass department end of year show. Showcasing female silver body inspired by the mass-grave at Crossbones graveyard near London Bridge which was the burial pit south of the river for criminals, (fallen) women and bastard children.
Along with a red enamelled leg in solid silver as a milagro for an elderly women who cut her leg badly which I held up until the ambulance showed up. I left my number but never heard from her. Her coagulated blood which was still on my arms as I showed up for work left an impression on me for along time afterwards.